Breeding sound German Shepherds since 1979!
Owner of the winner of the 1989, 1990 & 1992 GSDCA's Annual Training Achievement Award for Dams!
Breeder of a GSDCA Performance Award of Merit female, several High In Trial obedience winners, two TDX title winners, and four dogs with OFA Excellent hips!!!
AKC Breeder of Merit

"Three Generations"
Clockwise from left: Gundi von Fernheim, CDX, TD, BH, CGC (Grandmother),
Yanni von Fernheim, SchHI, BH, TR1, OB1, TD, CGC (Mother)
Greta von Fernheim, TD, BH (Daughter)
Original painting by Marsha McDonald
Gillian M. Salling
4508 Vista Lagos Dr.
Sherman, TX 75090-7316
(903) 892-2446


Please fill in the fields below and press "Send Message" to send me an e-mail!

This Web Site is hosted by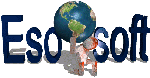 You are Visitor number: