It is with a heavy heart that we announce that Gillian Salling passed away on December 20, 2017 (http://www.dannelfuneralhome.com/memsol.cgi?user_id=2050555), and Ferheim German Shepherds' long history of breeding has come to an end. Thank you to all the dog lovers who allowed Gillian into their lives and gave her many puppies such caring homes.
Breeding sound German Shepherds since 1979!
Owner of the winner of the 1989, 1990 & 1992 GSDCA's Annual Training Achievement Award for Dams!
Breeder of a GSDCA Performance Award of Merit female, several High In Trial obedience winners, two TDX title winners, and four dogs with OFA Excellent hips!!!
AKC Breeder of Merit

"Three Generations"
Clockwise from left: Gundi von Fernheim, CDX, TD, BH, CGC (Grandmother),
Yanni von Fernheim, SchHI, BH, TR1, OB1, TD, CGC (Mother)
Greta von Fernheim, TD, BH (Daughter)
Original painting by Marsha McDonald
Gillian M. Salling

Sherman, Texas
(903) 892-2446

This Web Site is hosted by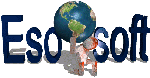 You are Visitor number: